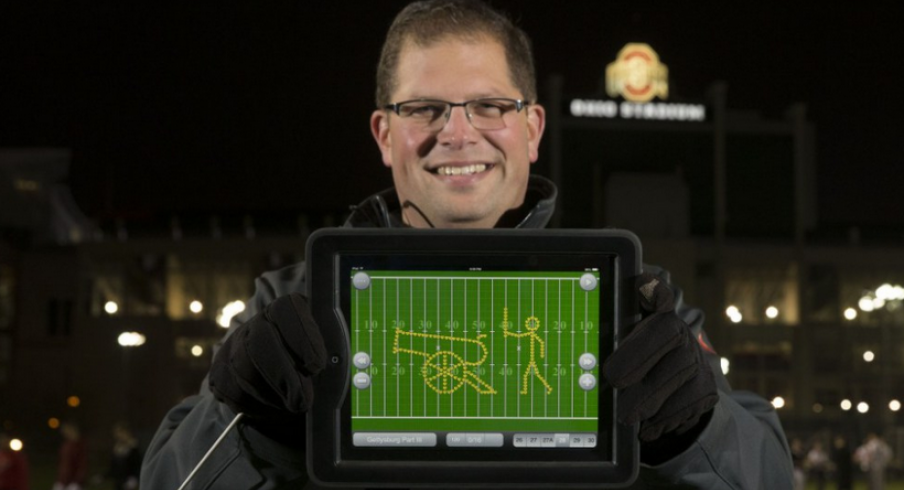 Buckeye Swag
Buckeye Swag was arranged by John Brennan, in 2013, for inclusion on The Ohio State University Marching Band album, Time and Change. This album was directed by Jonathon N. Waters. Mr. Waters was Director of The Ohio State Marching Band from 2012 - 2014. He was best known for producing extraordinary half time shows. The shows included advanced animation marching techniques, while the band perfomed their half time shows. A number of these half time shows are available on YouTube. Also, Ohio State now routinely releases half time shows on YouTube, as the result of the work begun by Mr. Waters. With the advance of computer technology, more sophistiscated marching formations became possible. As a result, a number of marching bands have adopted the techniques pioneered at Ohio State, under the leadership of Mr. Waters.
Buckeye Swag is a jazzy song written for sousaphone and trmobone. It is currently used as a pep song to encourage the crowd at Ohio State athletic events.
This song was brought to my attention by Bailey Barrett of Urbana, Ohio.
Photo: Jonathan N. Waters - Courtesy of www.elevenwarriors.com
Please e-mail any comments, problems or suggestions to njmetrowsky@gmail.com

Webmaster: Nick Metrowsky
The Ohio State University, BA, History, 1979
Life Member The Ohio State University Alumni Association
Life Member of The Ohio State University President's Club
Annual Member of The Ohio State University Varsity "O" Association

Last Updated: 23 September, 2021