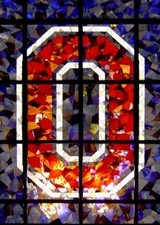 Video and MP3 Files Available
This page is provided for users who cannot get their web browsers to play a particular song. To answer the most commonly asked question, all the MP3 files are available and accessible to the Internet community.
Instructions: Just click on the link and you should be able to play the desired song. Please make sure your browser has the proper plugins to play the songs. On Windows and Mac systems you will need at least Apple Quicktime. Also, Microsoft Windows Media Player is available for Windows. On UNIX and Linux systems, you will need mplayer for the MP3 files. Finally, there are some You Tube videos accessed on the web site, so you need the Adobe Flash plugin for your browser. Web browser plugins and support are the responsibility of the user of this website.
Note: The MP3 files range from 72 Kb to 750 kb. On a slow network connection they may take a while to load.
Please e-mail any comments, problems or suggestions to njmetrowsky@gmail.com

Webmaster: Nick Metrowsky
The Ohio State University, BA, History, 1979
Life Member The Ohio State University Alumni Association
Life Member of The Ohio State University President's Club
Annual Member of The Ohio State University Varsity "O" Association

Last Updated: 23 September, 2021