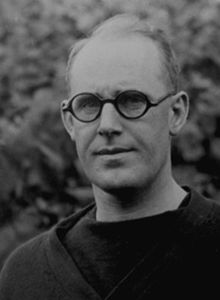 Ohio Football Song
Stand up and cheer boys,
State must win today,
Cheer on these husky fellows
Who are fighting for Ohio!
Cheer to Victry
The Scarlet and Gray,
Ohio's men will win out again
So stand up and sing.
Fight to the end
For you must win out today
March on Ohio's men,
Roll up a score again,
So listen to our mighty cheers,
And you will out we know
Fight for your Alma Mater's glory
O-hi-o.
This song was published in The Ohio State University Lantern on 18 November, 1908, ahead of the upcoming annual Thanksgiving Football Game against Kenyon College. As with many songs, written in this era, this song may have been used once. However, while most songs of this era were written for a specific contest, this song seems to be an attempt at a true fight song for Ohio State to compliment Wahoo! Wahoo!, Ohio, Varsity, and Grand Old Ohio State, which were all in use at this time. Yet, Ohio Foootball Song, though lively, never became gained any level of popularity after its publication in The Lantern.
Photo: John W. Wilce, Coach of the 1908 Football Team, Courtesy: Wikipedia
Please e-mail any comments, problems or suggestions to njmetrowsky@gmail.com

Webmaster: Nick Metrowsky
The Ohio State University, BA, History, 1979
Life Member The Ohio State University Alumni Association
Life Member of The Ohio State University President's Club
Annual Member of The Ohio State University Varsity "O" Association

Last Updated: 23 September, 2021